Beyond Basil: Exploring The Unique Ingredients of Pesto Products
Pesto, the green and flavourful delight of Mediterranean cuisine, has charmed taste buds worldwide. At Wholesale Food Group, our expert Food Technologists have taken this beloved classic and infused it with innovation, offering you an extensive array of pesto creations that go beyond the traditional basil-infused sauce!
While the charm of traditional basil pesto is undeniable, we're here to take you on a journey "beyond basil", exploring a world of unique ingredients that can transform your pesto experience. Our range is a testament to the versatility of this sauce, as we bring you pestos with distinct, bold flavours that cater to every palate & culinary desire!
Join us as we delve into the art of pesto, unearthing the extraordinary ingredients that make each of our pesto products a culinary masterpiece. Whether you're a basil traditionalist, an adventurous epicurean, or have dietary preferences, there's a pesto in our lineup waiting to elevate your culinary creations! Let's explore the extraordinary and taste the exceptional as we go "Beyond Basil"!
Exploring Delicious Pesto Fusions
When you think of pesto, that lush green sauce with the unmistakable fragrance of fresh basil might come to mind. It's the kind of sauce that instantly transports you to the sun-soaked coasts of the Mediterranean, where this culinary masterpiece was born. But what if we told you that the world of pesto is much more than just basil leaves, cheese and nuts?
Traditional basil pesto, with its core ingredients of basil leaves, pine nuts, garlic, parmesan cheese, and olive oil, is a culinary classic that has won hearts worldwide. However, we believe that the true beauty of pesto lies in its versatility. It's a canvas waiting to be adorned with a spectrum of flavours, and at Wholesale Food Group, we've embraced this versatility with open arms! 
We believe that pesto should be an exploration of taste, where you can savour the essence of a variety of ingredients in one delectable sauce. That's why our pesto lineup goes far beyond the traditional. We've taken the art of pesto-making to new heights, crafting a diverse array of pesto products, each infused with a unique set of ingredients that cater to different culinary preferences.
Let's delve deeper into the captivating stories of each pesto variety in our repertoire, from our chunky creations that offer a delightful textural experience, to our delicious vegan options that embrace a plant-based ethos without compromising on taste. We're about to unveil the secret ingredients that make each of our pesto offerings truly special!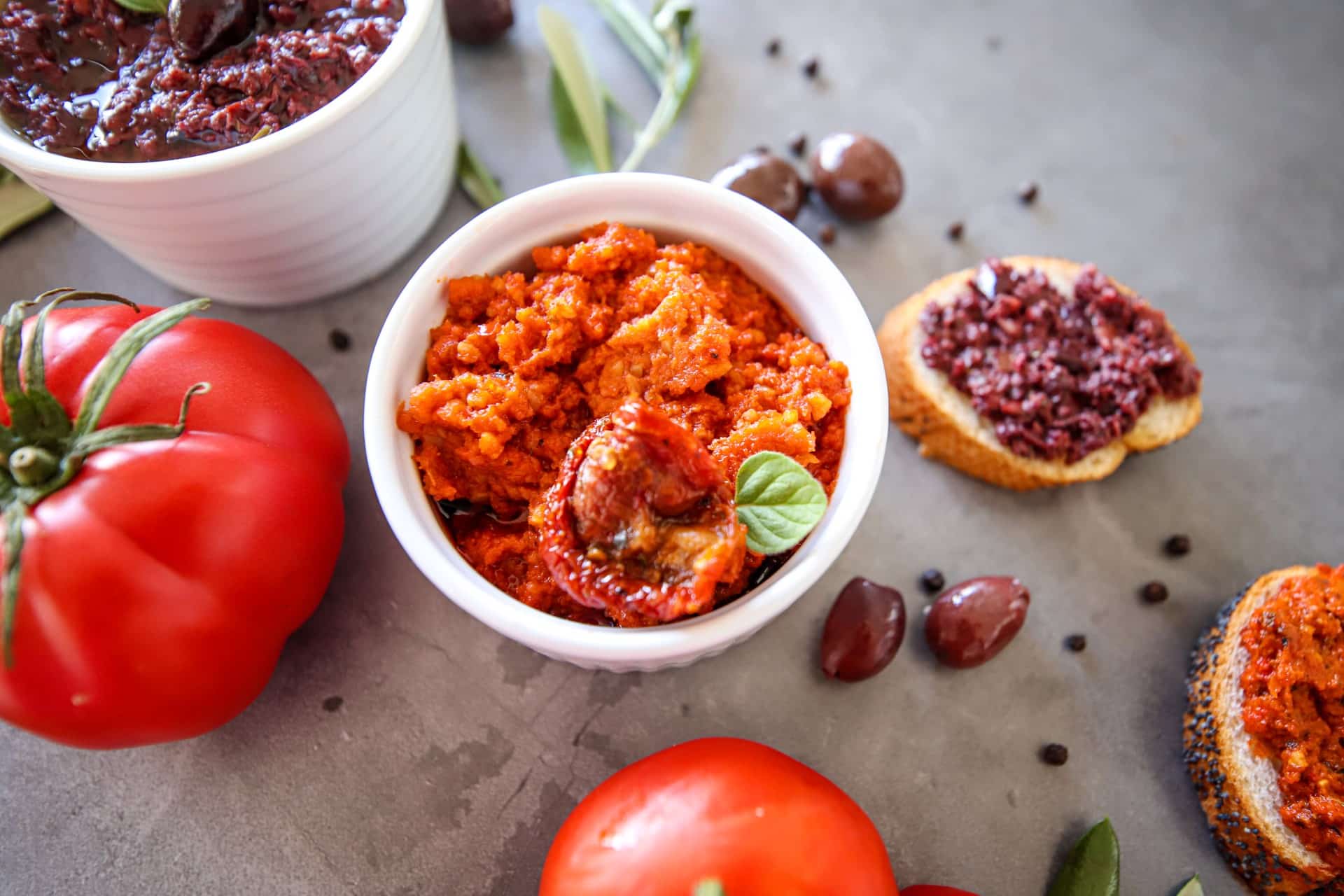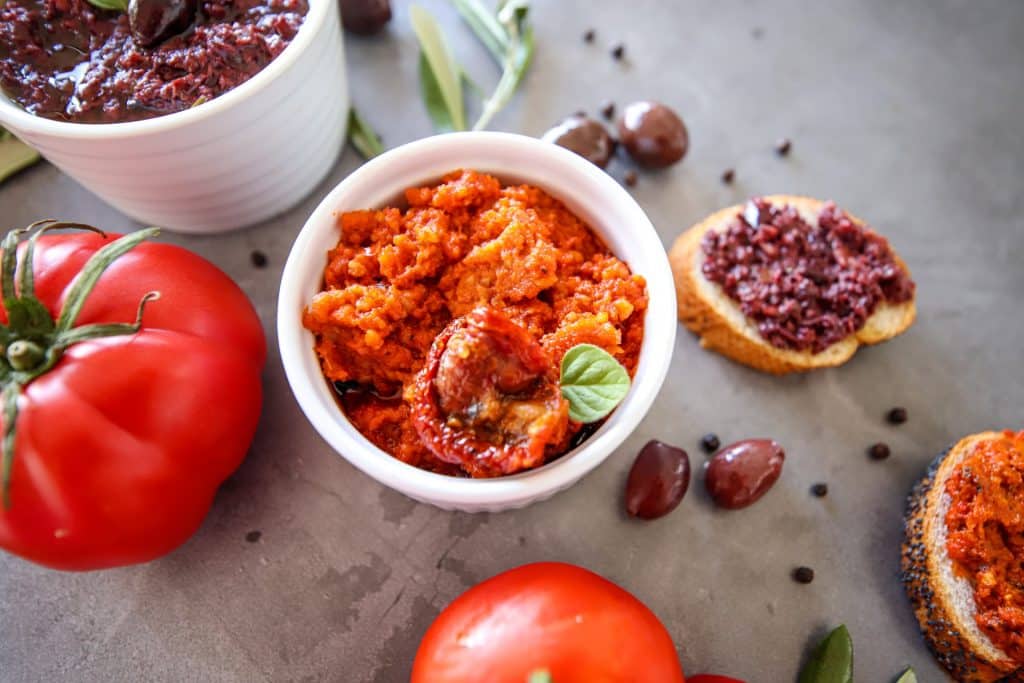 Unique Pesto Varieties and Their Special Ingredients
We are proud to present a remarkable lineup of pesto varieties, each carefully crafted to deliver a distinct and unforgettable flavour experience. As you explore these unique pesto products, you'll discover that our commitment to quality and innovation is at the heart of each creation. Let's take a closer look at what sets these pestos apart:
Basil Pesto: The timeless classic that captures the essence of Mediterranean cuisine, our Basil Pesto showcases the fresh and aromatic flavours of basil, combined with the richness of pine nuts and Parmesan cheese. It's a true celebration of tradition and taste.
Chunky Basil Pesto: For those who prefer a bit more texture, our Chunky Basil Pesto is a revelation. This variety introduces a delightful, chunky consistency that adds an extra layer of depth to your dishes.
Chunky Beetroot & Feta Pesto: Embrace the earthy sweetness of beetroots and the creamy, tangy notes of feta cheese. Our Chunky Beetroot & Feta Pesto is a vibrant and innovative twist on the classic, adding a burst of colour and flavour to your creations.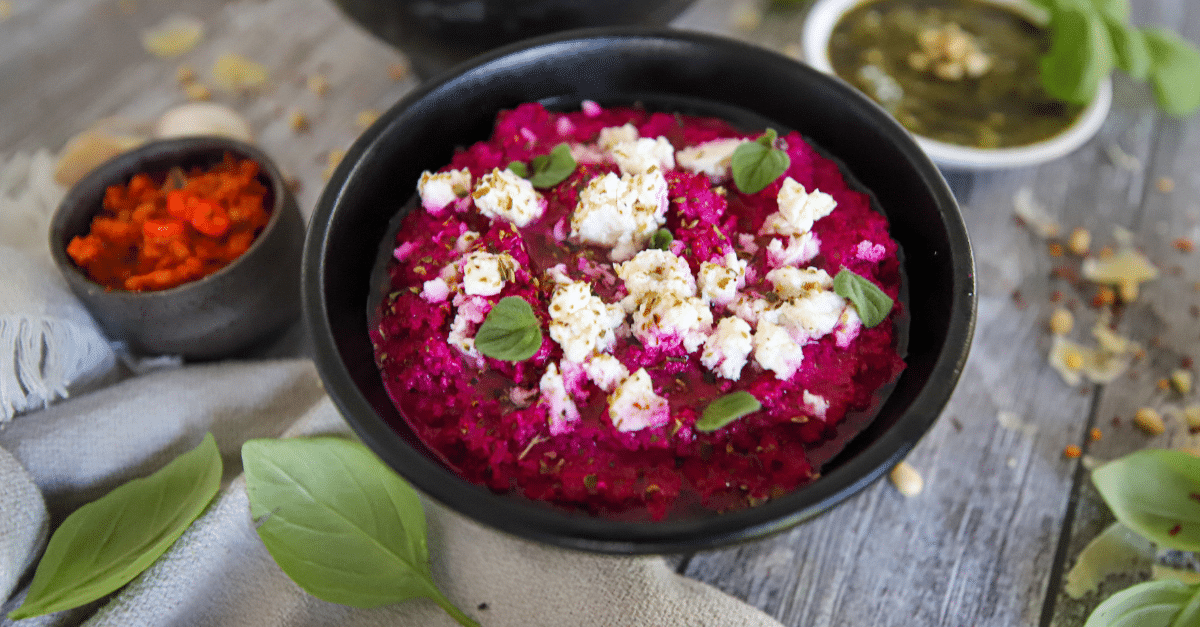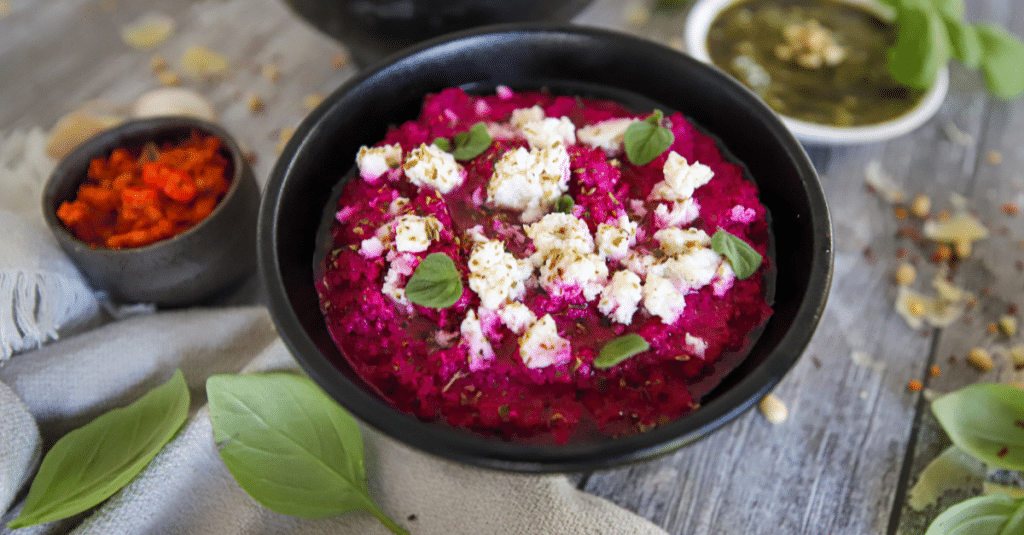 Chunky Red Chilli Pesto: For the bold and adventurous, our Chunky Red Chilli Pesto offers a fiery kick of heat that elevates your dishes to new levels of excitement. The combination of red chillies and savoury ingredients is a harmonious blend of spicy and savoury.
Chunky Spicy Capsicum Pesto: Red capsicums, or bell peppers, bring a distinctive sweetness to the table. Our Chunky Spicy Capsicum Pesto capitalizes on this flavour, infusing your dishes with a mild and alluring heat, beautifully complemented by the richness of pesto.
Chunky Sun-Dried Tomato Pesto: Sun-dried tomatoes have an intense, concentrated flavour that adds a robust dimension to pesto. Our Chunky Sun Dried Tomato Pesto captures the essence of these sun-soaked gems, creating a pesto that's both hearty and satisfying.
Red Pesto: A vibrant alternative to the green, our Red Pesto uses sundried tomatoes, red peppers, and a blend of aromatic herbs. It's a tantalizingly different experience that will have your taste buds singing.
Vegan Basil Pesto: Embracing the growing popularity of plant-based diets, our Vegan Basil Pesto is a true masterpiece. It retains the classic basil flavour while being entirely free of animal products.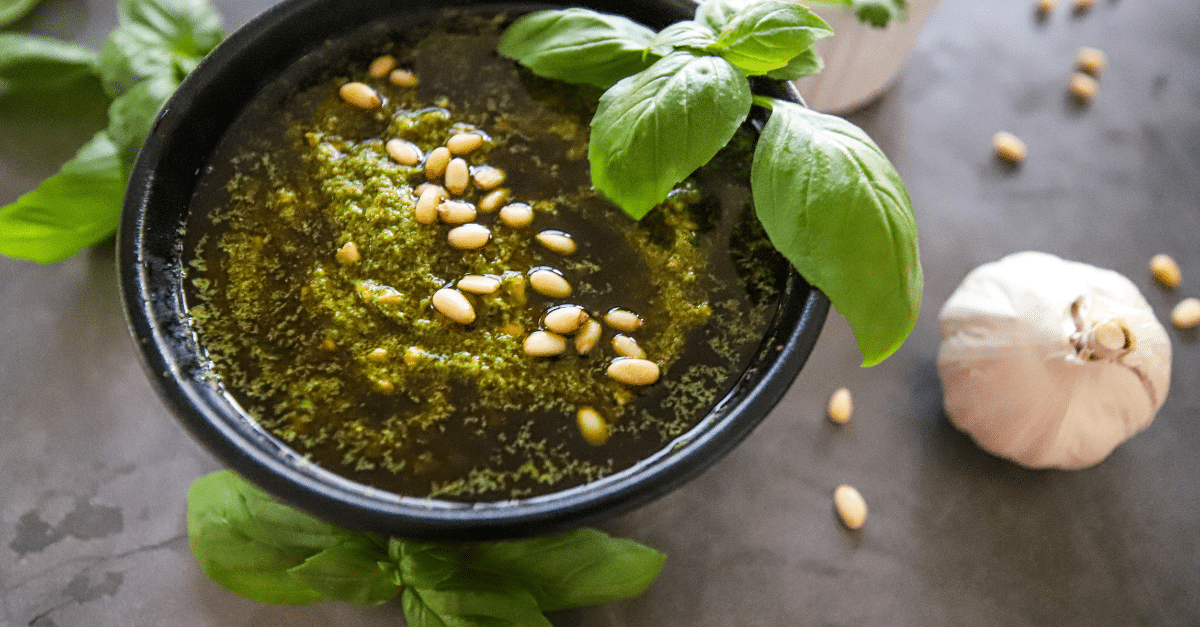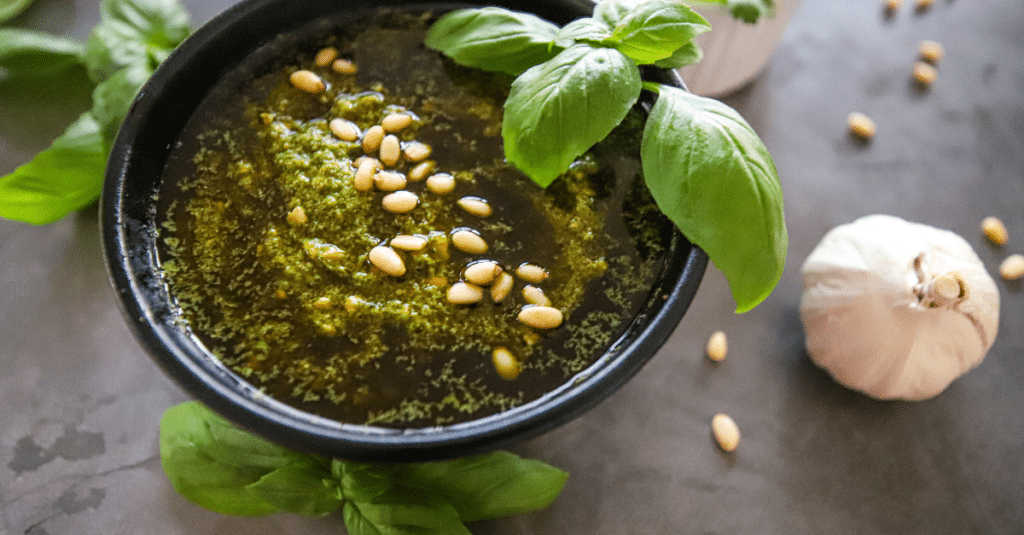 Vegan Basil Pesto (Without Nuts): For those with nut allergies, our Vegan Basil Pesto Without Nuts offers the same delightful basil experience without any nuts, ensuring inclusivity and safety.
Vegan Beetroot Pesto (Without Nuts): Our Vegan Beetroot Pesto Without Nuts combines the earthy sweetness of beetroots with a nut-free, vegan profile for a unique and allergy-friendly option.
Vegan Chickpea & Coriander Pesto (Without Nuts): This vegan pesto is a fusion of flavours, incorporating the mild nutty taste of chickpeas and the fresh zest of coriander, without any nuts.
Vegan Pumpkin Pesto (Without Nuts): Experience the velvety, autumnal goodness of pumpkin in our Vegan Pumpkin Pesto Without Nuts, a warm and nut-free delight.
Vegan Sun-Dried Tomato Pesto (Without Nuts): For a vegan option that's bursting with the rich and intense flavour of sun-dried tomatoes, our Vegan Sun-Dried Tomato Pesto Without Nuts is a perfect choice.
Explore The Health Benefits of
Our Pesto Creations
At Wholesale Food Group, we take pride in crafting pesto varieties that not only tantalize your taste buds but also offer a range of health benefits. Let's delve into the nutritional advantages of our pesto creations and how they can contribute to a well-balanced diet:
Rich in Healthy Fats: Pesto, in its traditional form, contains heart-healthy fats from olive oil and nuts. These fats are essential for a well-balanced diet and can help support overall health.
Antioxidant-Rich Ingredients: Many of our pesto varieties are made with ingredients such as basil, tomatoes, and bell peppers, which are rich in antioxidants. Antioxidants help protect your cells from damage caused by free radicals and can promote long-term well-being.
Vegan and Nut-Free Options: Our vegan and nut-free pesto options are not only suitable for those with dietary restrictions but also provide an excellent source of plant-based nutrition. They offer protein, fibre, and essential vitamins and minerals.
Whether you follow a traditional diet, are vegetarian, or have embraced a vegan lifestyle, our pesto products cater to various dietary preferences, allowing you to enjoy unique flavours and health benefits without compromise. Pesto is more than just a sauce; it's a flavour-packed condiment that can transform a simple dish into a culinary masterpiece. Adding pesto to your meals can enhance their taste and nutritional profile!
Discover The Wholesale Food Group Difference!
What makes Wholesale Food Group stand out in the world of pesto and gourmet foods? The answer lies in our unwavering commitment to quality, innovation, and culinary expertise! Here's how our dedication to excellence is reflected in every pesto product we offer:
Top-Quality Ingredients: At the heart of our pesto creations are the finest ingredients sourced from trusted suppliers. We believe that quality begins with the ingredients, and we meticulously select the best to ensure the superiority of our products.
Innovation: Our passion for pesto goes beyond tradition. We embrace innovation by introducing unique ingredients and flavours that redefine what pesto can be. From chunky pestos to vegan and nut-free options, we're at the forefront of pesto innovation and food product development!
Culinary Expertise: Our experienced food technologists work tirelessly to craft pesto varieties that not only taste exceptional but also align with the latest culinary trends. Their expertise ensures that each product is a masterpiece!
Diverse Range: We take pride in offering a diverse range of pesto fusions as well as traditional options, catering to different dietary preferences and flavour preferences. Our goal is to provide something for everyone, ensuring that pesto can be enjoyed by all!
Certifications: We are a certified HACCP and Halal-certified manufacturer, adhering to strict FSANZ guidelines to guarantee the safety, quality, and integrity of our products. These certifications reflect our dedication to maintaining the highest standards.
Pesto Product Customisation: We collaborate with our clients to create pesto products that meet their unique requirements. Our food technologists work closely with you to develop the perfect recipe for your brand and customers.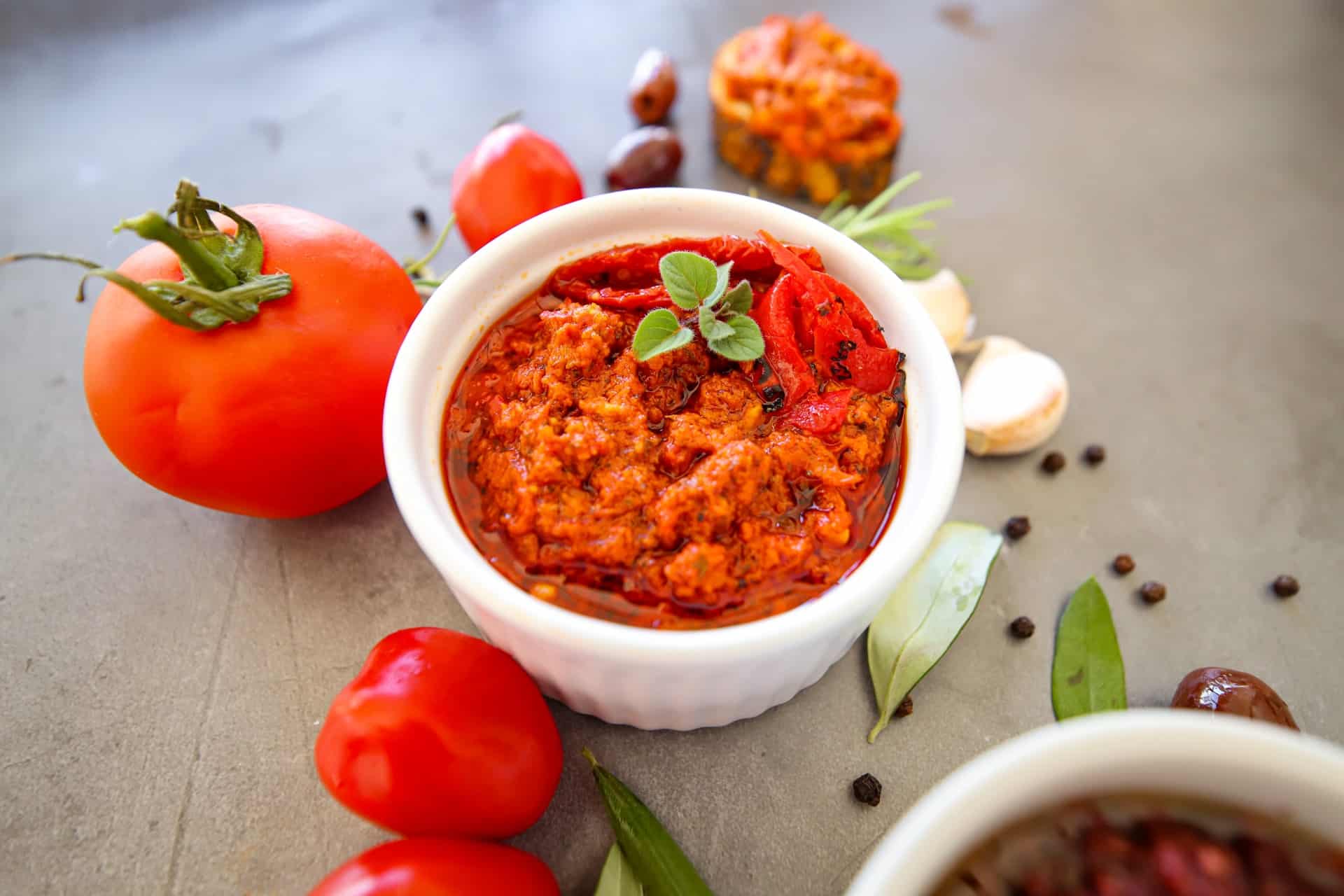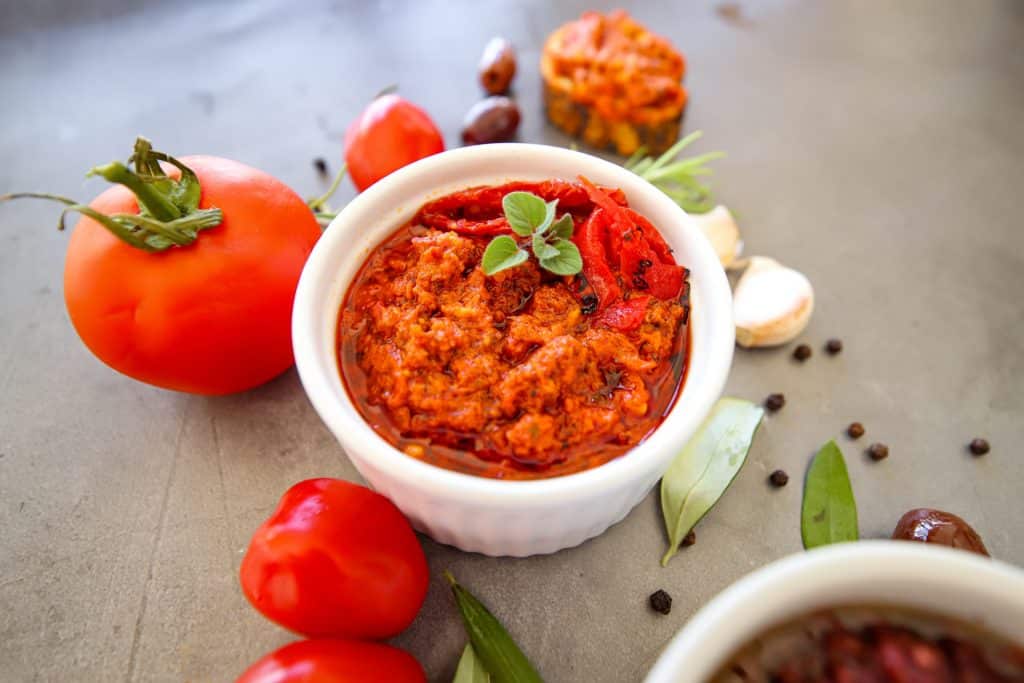 Experience Quality & Innovation in Pesto Production
As we conclude our journey "Beyond Basil," we invite you to explore the world of pesto with Wholesale Food Group! Our diverse range of pesto varieties, each brimming with unique and high-quality ingredients, is here to inspire your culinary adventures. Whether you're interested in wholesale orders for your food business, interested in pursuing contract manufacturing or you are seeking smaller options for your restaurants or cafes, we have your needs covered! Contact us and our friendly team will be happy to assist you!