Discover The Role of Wholesale Condiments in the Foodservice Industry
The culinary landscape, rich in its diversity and teeming with myriad flavours, is a testament to our relentless pursuit of taste and gastronomic experiences. When we think of a dish, our minds often gravitate towards the key ingredients – the marbled steaks, the vibrant vegetables, the aromatic herbs. Yet, beneath this obvious layer lies a world often left unexplored but equally impactful: the realm of condiments! Sit back and read on to discover more about the vital role of condiments with Wholesale Food Group!
Imagine a world where food is consumed without the added magic of these accompaniments. Dishes would undoubtedly have flavour, but they'd lack the depth, complexity, the personalised touch that a condiment can infuse. It's akin to watching a film in muted colours, listening to a song without its bassline, or reading a story missing its subtext! Delicious condiments, like the zesty burst of Crushed Chilli or the savoury richness of Caramelised Onion Strips, don't just complement; they often "complete" dishes and help enhance or tie the flavours together. They're the bridge between what's palatable and what's unforgettable!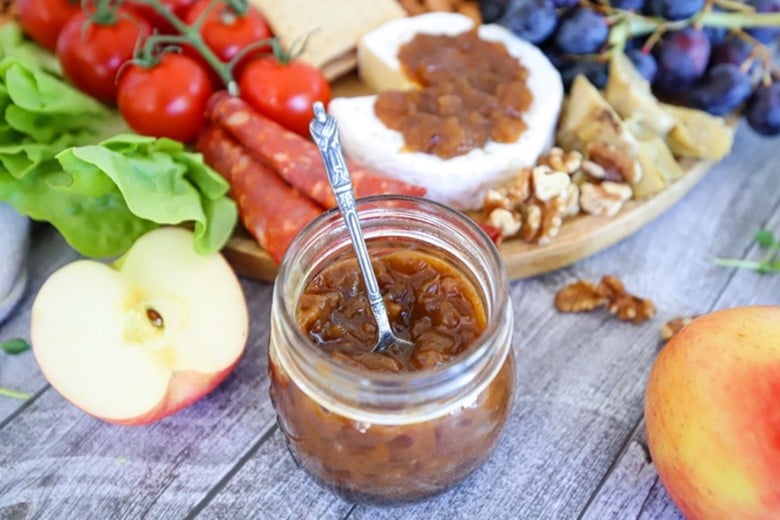 In a sandwich, while the bread, meat, and veggies provide structure and substance, isn't it often the Garlic Paste or the hint of Minced Ginger that provides the memorable kick, the note that dances on one's palate long after the meal is over? In the competitive arena of foodservice, where every plate served is both an artistic expression and a business proposition, the role of condiments becomes even more pronounced. Here, they are not just taste enhancers but brand differentiators. They can turn a routine dining experience into an exemplary one, elevating establishments from the ordinary to the iconic!
As we delve further into this discussion, we'll explore not just the importance but the necessity of wholesale condiments in modern gastronomy, especially in foodservice. It's a journey through layers of taste, culture, and innovation, all bottled up in those seemingly innocuous jars and bottles that line our pantry shelves and grace our dining tables!
Adding a Personal Touch to Standard Dishes With Condiments!
In the meticulous world of foodservice, consistency is often the golden standard. Every plate that leaves the kitchen is expected to meet a predetermined benchmark of taste and presentation. This consistency assures patrons of a reliable culinary experience, every single time. But with this reliability, there's a potential trade-off: individuality. Enter condiments!
These humble companions of main dishes are the tools diners use to artistically paint their tastes onto a chef's canvas. While the foundation of a dish remains uniform, the condiments empower guests to tailor their meals to their preferences. Consider the simple elegance of a perfectly grilled fish. On its own, it's a delectable main. But give a diner the choice to drizzle it with Garlic Paste for a robust kick, or to pair it with the sweet tang of Caramelised Onion Strips, and you've transformed that singular dish into a myriad of possibilities. Perhaps a diner seeks the zingy warmth of Minced Ginger on a chilly evening or the spicy assertiveness of Crushed Chilli to awaken their senses.
Such nuances, enabled by condiments, make each plate unique to the person enjoying it. In essence, while the primary ingredients set the stage, it's often the condiments that direct the play, allowing each diner to be both the audience and the director of their culinary experience. By providing these subtle choices, food establishments not only acknowledge the diverse palates of their patrons but also respect their desire for autonomy in taste. It's a subtle yet potent way of saying, "We've crafted this for you, but feel free to make it truly yours"!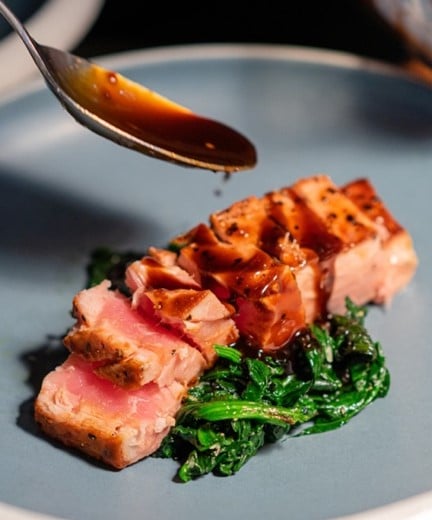 Highlighting Cultural and Regional Condiment Specialities
The world of gastronomy is as vast and varied as the cultures that inhabit our planet. Every region, every country, and every community has its unique flavour palette, traditions, and culinary stories. One of the most fascinating ways these narratives are told is through condiments. Imagine the Mediterranean coastline, with its azure waters and sun-soaked terrains. Here, olives are transformed into rich tapenades, and onions undergo a metamorphosis to become delectably sweet Caramelised Onion Strips! Journey further east, and the zest of Minced Ginger encapsulates the heart of Asian cuisine, bringing with it the fiery passion of its lands and the warmth of its traditions.
The heat of Latin America might be captured in the fiery embrace of Crushed Chilli, while the soul of a rustic Italian kitchen might be bottled up in sun-dried tomato pesto. Meanwhile, the fragrant allure of Garlic Paste resonates with culinary tales from across continents, from the aromatic Indian curries to the garlic-infused dishes of the Mediterranean. Now, picture a diner in a bustling city restaurant, thousands of miles away from these regions. As they delve into their dish, the addition of Balsamic Reduction or Minced Garlic doesn't just add flavour; it transports them. Suddenly, they're walking through Italian vineyards or exploring Moroccan bazaars!
For many hospitality outlets and foodservice establishments, condiments become the bridges between cultures. They provide an avenue for chefs to introduce their patrons to global flavours without leaving their seats. More than just taste enhancers, they serve as storytellers, connecting dishes with the tales of lands far and wide, and making every meal a journey. This narrative approach not only enriches the dining experience but also educates the patrons. They learn of the intricate dance of flavours in Thai cuisine through a dab of Tamarind Paste, or the French love affair with truffles through a hint of Truffle Oil. In essence, condiments are the unsung ambassadors of global cuisine. They whisper tales of far-off lands, age-old traditions, and the universal love for good food!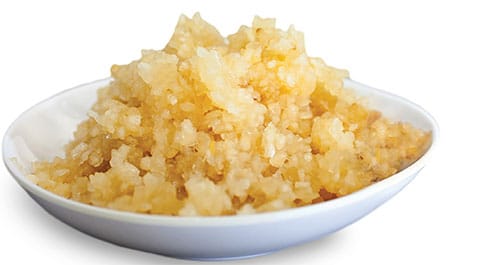 By offering a diverse range of foodservice condiments, caterers, food brands, restaurants and cafes allows diners to travel the world, one flavour at a time! Explore what we make here & discover our range of ready-made wholesale condiments. We can also help you create private-label condiments and provide contract food manufacturing services to suit your needs.
Enhancing Flavour Profiles With Exquisite Wholesale Condiments!
Every dish is a symphony, a harmonious blending of notes that creates a melody on the palate. While main ingredients set the primary tones, it's often the condiments that fill in the gaps, elevating a dish from being just melodious to truly symphonic. Think of a humble risotto; creamy and flavorful by itself. Yet, with a touch of Garlic Paste, it transforms, taking on a richer depth. Add a sprinkle of Crushed Chilli and it gains a spicy crescendo, thrilling the taste buds! 
Then there's the delicate nuance of saffron or the rustic charm of oregano – each element introduces a new layer of flavour. In the realm of food service, where every dish must resonate with a diverse audience, condiments are the tools that chefs use to ensure their culinary compositions strike the right chords!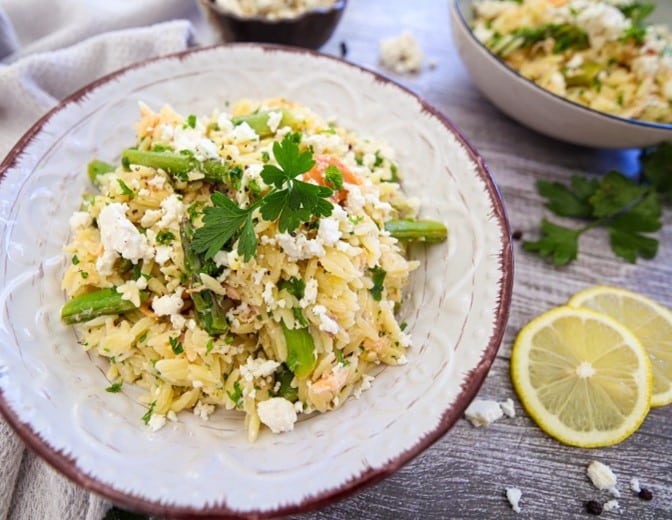 Explore The Role of Condiments in Elevating Dish Presentation & Aesthetics
In today's visual age, a dish's aesthetic appeal is almost as important as its taste. Diners don't just eat with their mouths; they also eat with their eyes! Here, condiments play a starring role. Caramelised Onion Strips can add a dash of rustic charm to a plate, while a dollop of a global dip favourite – avocado guacamole,  might introduce a pop of vibrant green to your dish! Minced Ginger sprinkled atop sushi not only offers its zingy flavour but also a burst of bright colour. 
And then, there's the classic drizzle of olive oil or balsamic glaze, turning a simple salad into a work of art! For many, condiments are akin to an artist's palette, offering a spectrum of colours & textures to make food creations both visually stunning & delicious!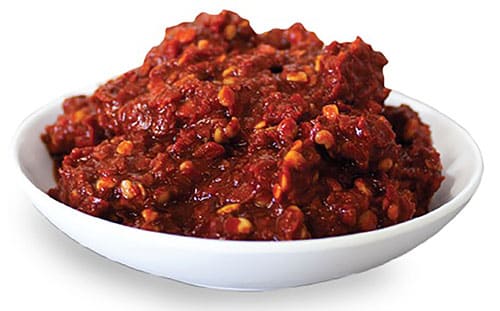 Versatility Across Cuisines
Condiments are like culinary chameleons, effortlessly fitting into multiple cuisines and dishes. The same Minced Garlic that elevates Italian spaghetti can seamlessly blend into a spicy Indian curry. Crushed chilli, while quintessential in Thai dishes, can also find its home in a classic American chilli or a Mexican salsa. 
Beyond these, think of Tzatziki, a cool Greek condiment that can enhance a Middle Eastern kebab or serve as a refreshing dip on a Mediterranean food platter. In food service, where menu versatility can be a significant asset, condiments are invaluable. They enable chefs to traverse culinary boundaries, offering patrons a world tour of flavours from the confines of a single dining room.
Create Unforgettable Gastronomic Delights With Premium Condiments!
In the dynamic tapestry of the culinary world, condiments emerge not just as mere accompaniments, but as crucial game-changers. They are the silent narrators of age-old cultural tales, the painters who add vibrancy to a plate, and the versatile maestros who dance seamlessly across global cuisines. Their importance and the role they play in the food service industry cannot be understated.
For chefs and restaurateurs, they offer a palette of flavours and aesthetics, enabling them to craft dishes that resonate deeply with their patrons. For diners, they provide the liberty to embark on a culinary adventure, personalising dishes and exploring flavours from across the world, all from the comfort of their seat or home! As the foodservice and hospitality industry continues to evolve, one thing remains certain: condiments will always be at the forefront of culinary innovation, ensuring that every meal is not just consumed but celebrated. To learn more about our premium wholesale condiments range or to embark on a food product development journey with us to develop your own customised condiment for your food business or brand, please get in touch with us now!