As we eagerly anticipate the upcoming World Olive Day celebrated every year on 26th November, we extend a branch of flavour and festivity to you. At Wholesale Food Group, we're not just passionate about food; we're on a mission to elevate your culinary experience with the finest olives nature offers.
World Olive Day is more than just a date on the calendar; it's a celebration of a timeless journey that began over 6,000 years ago in the sun-kissed landscapes of the Mediterranean. As we navigate through the annals of history, discover the current trends shaping olive consumption, and unveil the exquisite offerings in our repertoire, we hope to ignite your passion for these little green and black wonders!
Explore The Rich History of Olives: Unveiling Centuries of Flavourful Legacy
Delving into the captivating history of olives is like opening a treasure chest of culinary wonders. These small, mighty fruits have been a constant companion to human civilizations, their journey marked by resilience, versatility, and a savoury legacy. The olive odyssey began over six millennia ago when olive trees first took root in the Mediterranean basin. From the ancient Greeks and Romans to the Egyptians and Phoenicians, olives quickly became a symbol of peace, prosperity, and divine flavour. 
Their significance transcended mere sustenance; they were revered in religious rituals and lauded for their medicinal properties. As maritime trade routes expanded, so did the reach of olives. These hardy trees adapted to diverse climates, flourishing in regions far beyond their Mediterranean birthplace. From the sun-soaked groves of Spain to the terraced hillsides of Italy, olives became a global sensation, leaving an indelible mark on the world's culinary heritage.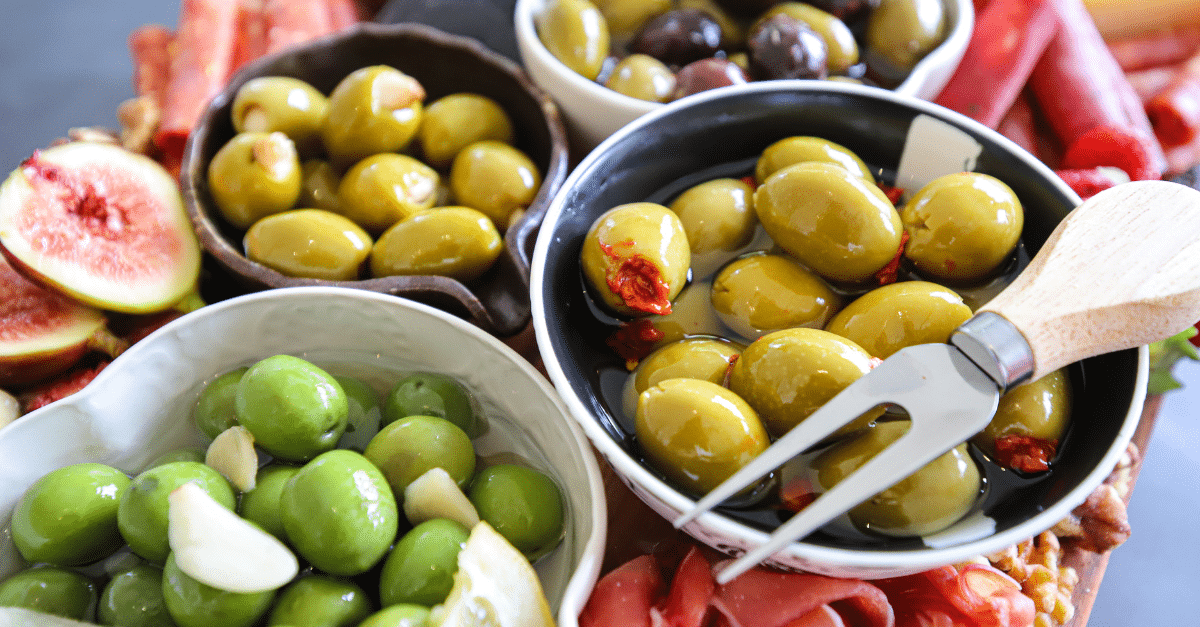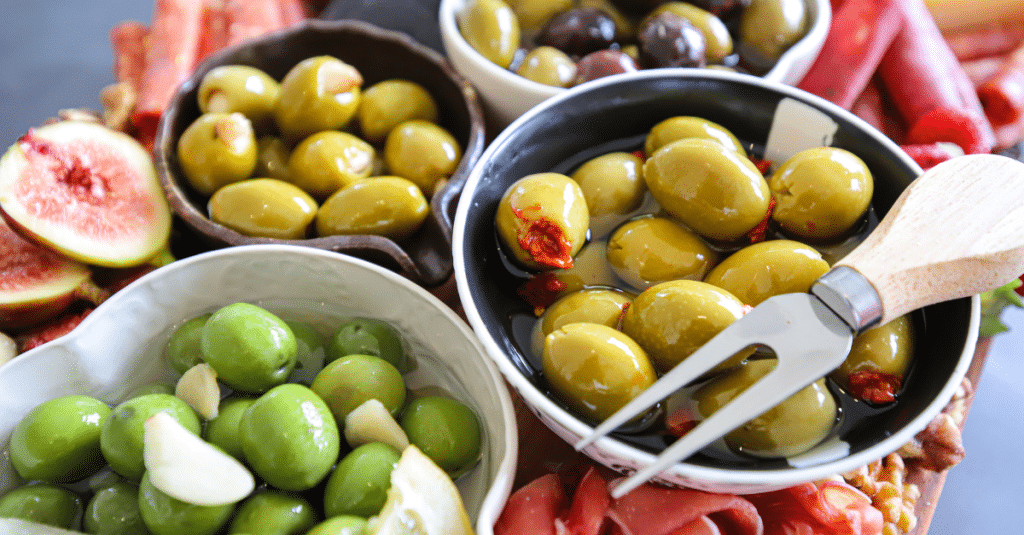 The iconic olive branch, a universal symbol of peace, traces its roots back to ancient Greece. Legend has it that the goddess Athena gifted the olive tree to the city of Athens, and from its branches emerged the first olive oil. This liquid gold not only enriched their cuisine but also fuelled lamps that illuminated their nights. The Renaissance era witnessed a resurgence of interest in the culinary arts, and olives played a pivotal role. Olive oil became a staple in the kitchens of Europe's elite, adding a touch of sophistication to the gastronomic landscape. Today, olive oil stands as a testament to the enduring allure of these remarkable fruits.
Current Trends in Olive Consumption: A Modern Culinary Love Affair!
Let's fast-forward to the present and explore how these ancient fruits continue to enchant modern palates. Olive consumption has evolved into a culinary love affair, with chefs, home cooks, and food enthusiasts embracing their versatility in unprecedented ways. In the realm of gourmet cuisine, olives have taken centre stage. From artisanal pizzas adorned with Kalamata Olives to carefully crafted tapenades served alongside crusty bread, olives lend a touch of sophistication to dishes across the culinary spectrum.
The variety in flavours, textures, and colours offered by different types of olives allows chefs to unleash their creativity, resulting in culinary masterpieces that delight the senses. Beyond the kitchen, olives have found a new home behind the bar. Mixologists are infusing cocktails with the distinctive flavours of olives, creating tantalising concoctions that appeal to both seasoned cocktail enthusiasts and curious newcomers. The salty notes of olives add a unique twist to classic drinks, making them a must-have in the world of mixology.
In an era where health-conscious choices are at the forefront, olives have emerged as a preferred snack and ingredient. Packed with monounsaturated fats, antioxidants, and essential nutrients, olives contribute not only to flavour but also to overall well-being. Their inclusion in salads, Mediterranean bowls, and healthy snack options reflects a shift towards mindful eating without compromising on taste. As global cuisines intertwine, olives seamlessly merge into diverse culinary traditions. Whether including Mediterranean Mixed Olives in Asian-inspired dishes or the fusion of Sicilian Olives with Latin American flavours, olives have become ambassadors of cross-cultural culinary exploration.
Our Olive Offerings: A Symphony of Flavorful Diversity
As we step into the heart of our olive groves, metaphorically speaking, let us unveil the exquisite range of olives that defines Wholesale Food Group's commitment to quality and gastronomic excellence. Each olive in our repertoire is a testament to the artistry of Mediterranean-inspired cuisine, carefully crafted to cater to the diverse tastes and preferences of our discerning clientele.
Black Mammoth Olives:
First on our journey are the Black Mammoth Olives, a robust and flavourful variety that comes both marinated and unpitted in brine. These olives, characterised by their meaty texture and bold taste, are a culinary indulgence, adding depth to salads, pizzas, and a myriad of savoury dishes.
Green Olive Varieties:
Our collection includes an array of green olive options, each offering a distinct flavour profile. Whether you prefer them halved in brine, submerged in oil, or pitted for convenience, our Green Olive Halves in Brine, Green Olive Halves in Oil, Green Olives Pitted in Brine, and Green Olives Unpitted in Brine are crafted to elevate your culinary creations.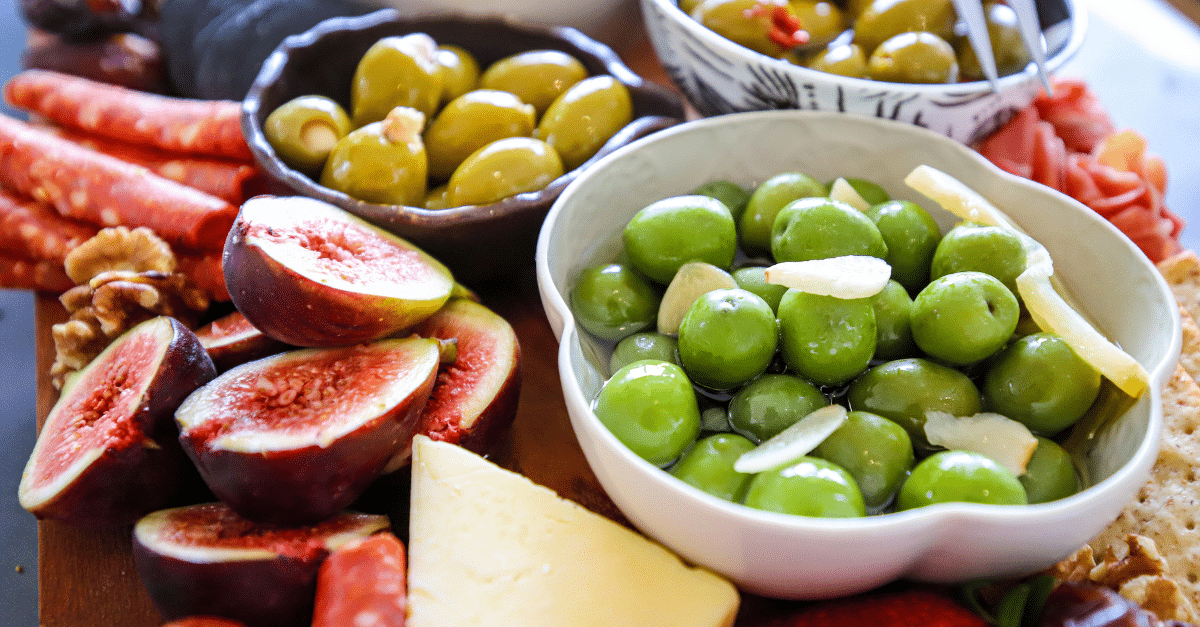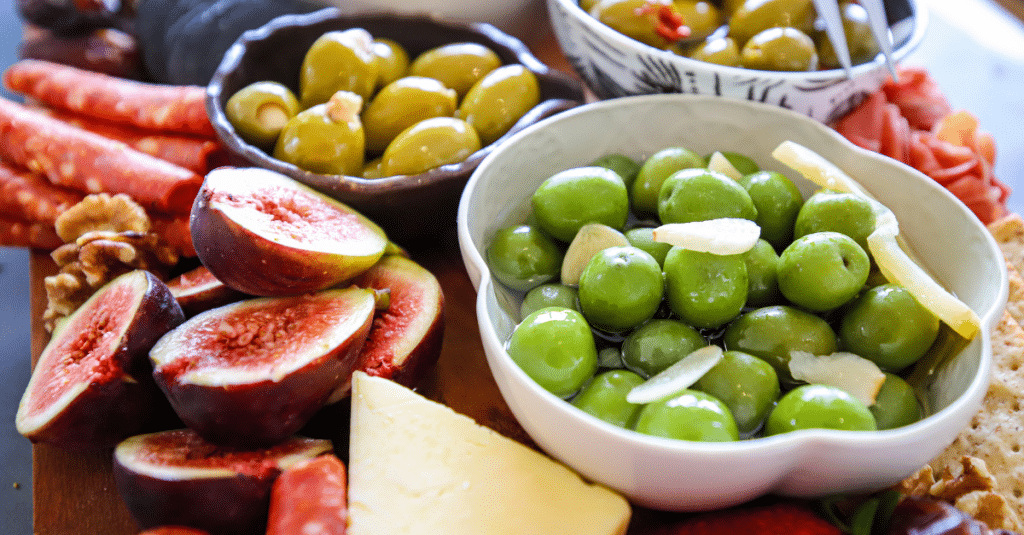 Kalamata Olives:
Hailing from the sun-drenched orchards of Kalamata, Greece, our Kalamata Olives are a true Mediterranean delight. Sliced, pitted, or in balsamic, these olives bring a touch of authenticity to your dishes. For those seeking an extra burst of flavour, explore our Kalamata Unpitted Marinated Olives – a symphony of taste in every bite!
Mediterranean Mixed Olives & Rainbow Olives:
For a true celebration of diversity, our Mediterranean Mixed Olives bring together a harmonious blend of flavours, colours, and textures. Additionally, our Rainbow Olives add a vibrant touch to any culinary creation, offering a feast for both the eyes and the palate.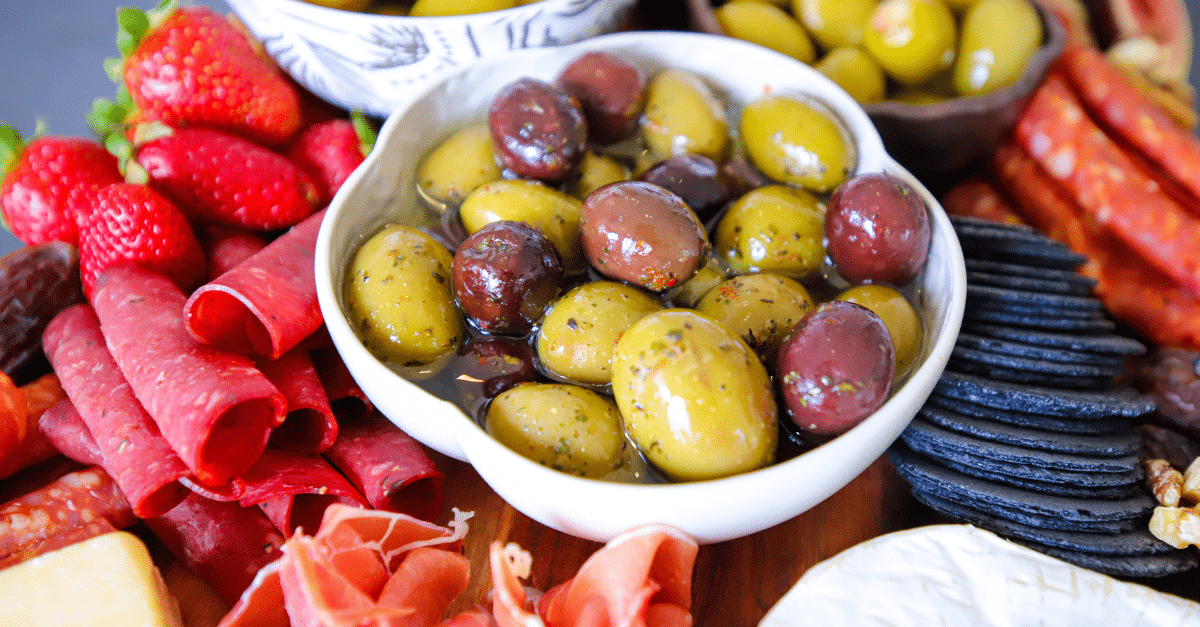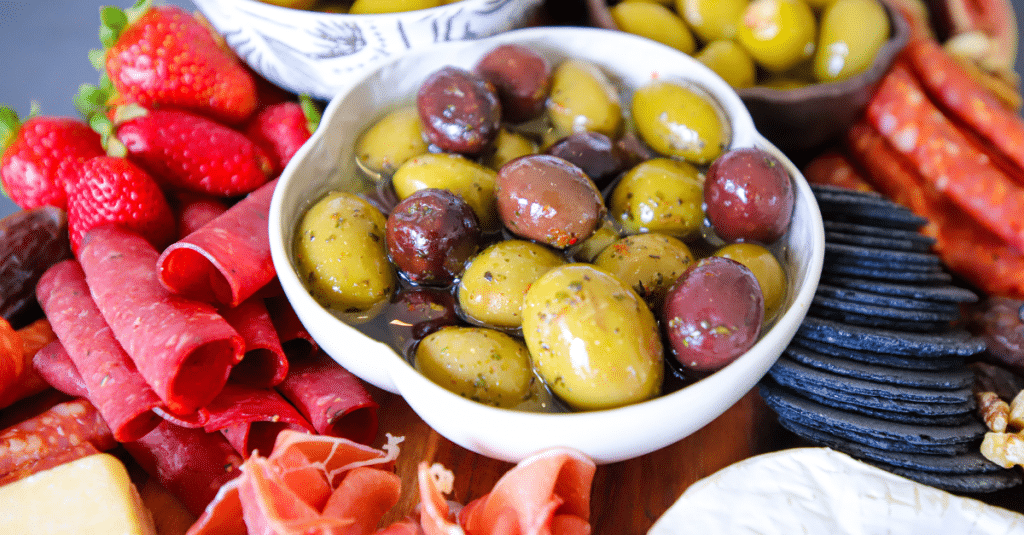 Sicilian Olives:
From the picturesque landscapes of Sicily, our Sicilian Olives come in various forms – unpitted in brine, unpitted in oil, and the uniquely enticing Smoked Sicilian Olives. Immerse yourself in the smoky aroma and rich taste that sets these olives apart.
Our commitment to excellence and a passion for food manufacturing innovation ensures that every olive bearing our name is a testament to the art of gastronomy!
The World of Premium Quality Olives at Wholesale Food Group
As we wrap up our delectable journey through the world of olives, it's evident that these small fruits are not just culinary delights but treasures of health and history! At Wholesale Food Group, our commitment to providing a symphony of flavours extends beyond the palate. We invite you to relish our olives and experience the dedication and passion that goes into curating each premium product!
Our olives, sourced from the finest groves around the world, undergo a meticulous process that ensures their premium quality is preserved from harvest to your table. For those looking forward to a venture to enhance their existing product line, our experienced food technologists are here to help! At Wholesale Food Group, we understand the importance of collaboration in bringing your vision to life. Our experts will work hand-in-hand with you to create bespoke recipes that meet and exceed your expectations.
From research and food product development to the final product, we ensure your creations stand out in a competitive market. Contact us today to discover how our gourmet olives can become a distinguished addition to your culinary repertoire and antipasto product range!