Unveiling Key Wholesale Ingredients & Secrets of the Mediterranean Diet
The Mediterranean diet is a cherished gem in the world of cuisine, celebrated for its delectable flavours, numerous health benefits, and rich cultural heritage. Adored by food enthusiasts, health-conscious individuals, and chefs alike, its heart-healthy and nutritionally balanced approach is a culinary favourite around the globe!
If you're considering adopting the Mediterranean diet into your culinary repertoire, read on as we delve into the essential wholesale ingredients that will enrich your journey!
Embracing The Mediterranean Diet Principles
Let's begin by immersing ourselves in the essence of the Mediterranean diet and the key principles that it encompasses. It artfully melds the vibrant flavours of Southern European and Middle Eastern cuisines while emphasising fresh, whole foods. Key principles include:
– Prioritising olive oil as the primary source of fat
– Celebrating an abundance of fruits and vegetables
– Embracing lean proteins, including fish and poultry
– Incorporating whole grains
– Elevating flavours with a rich tapestry of herbs and spices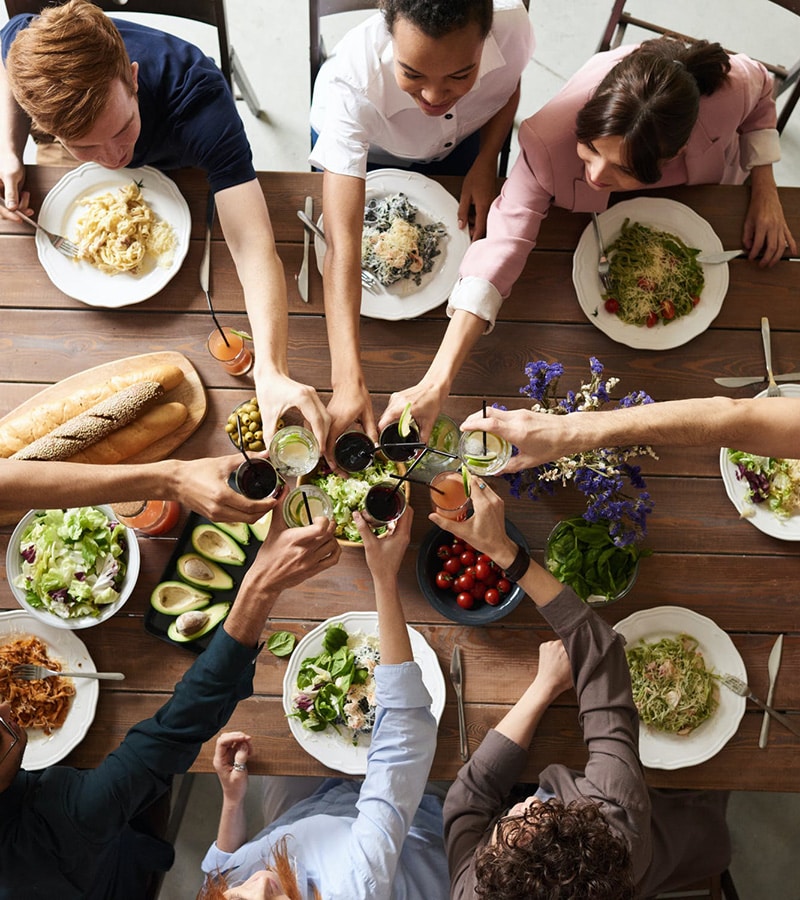 A Symphony of Spices & Herbs
The soul of Mediterranean flavours resides in its aromatic spices and herbs. Learn to use the secrets of oregano, thyme, cumin, basil, rosemary, and mint. By infusing these Mediterranean spices, your cuisine will gain a  distinctive taste, making each dish completely unique.
Seaside Treasures: Mediterranean Seafood
Mediterranean seafood stands out for its unique combination of flavours, freshness, and health benefits. What makes it truly exceptional is the harmonious blend of pristine seafood, aromatic herbs, and the liberal use of extra virgin olive oil, creating dishes that are both delicious and heart-healthy.
The Mediterranean diet, of which seafood is a cornerstone, has been linked to numerous health benefits, including a reduced risk of heart disease and improved longevity. Incorporating Mediterranean seafood into your diet not only adds a delightful array of flavours to your meals but also contributes to your overall well-being. Whether you savour it grilled, poached, or in traditional Mediterranean dishes like paella or cioppino, this seafood is a culinary gem that satisfies the palate while nourishing the body.
Sweet Temptations of the Mediterranean
No Mediterranean feast is complete without dessert. From the iconic baklava to the delights of Turkish Delight, these delectable treats can be seamlessly incorporated into your menu, adding a sweet finale to every meal!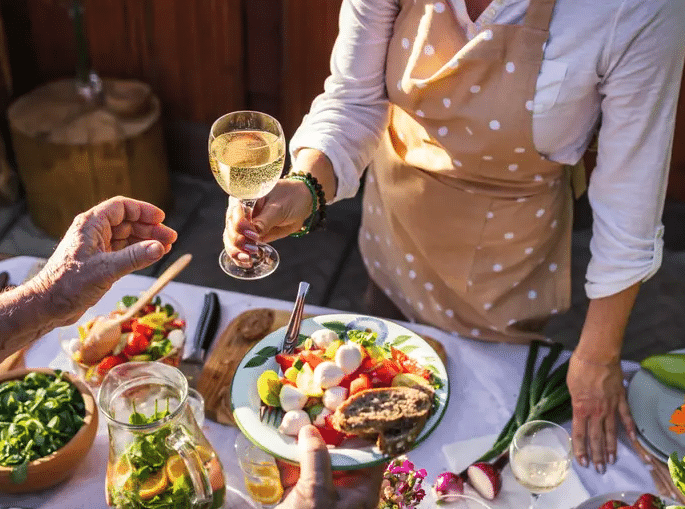 The Essence of the Mediterranean Diet
Remember that the Mediterranean diet isn't just about food – it's a way of life. The ingredients we've explored in this guide are your passport to infusing your dishes with the essence of the Mediterranean! Empower your culinary creativity, embrace the incredible flavours, and harness the health benefits of this renowned diet! Want to learn more? Discover more about the latest Mediterranean food trends of 2023 here.
Your culinary adventure begins now, and the Mediterranean diet is a prime source of inspiration for your menu's transformation! Dive deeper into our offerings and discover the expertise of our food technologist team, coupled with our contract food manufacturing and private label food services. Learn more about what we make and see how our meticulous food product development solutions and food production process, combined with our range of gourmet foods, can elevate your dishes, expand your product range, and create unforgettable flavour profiles for your customers!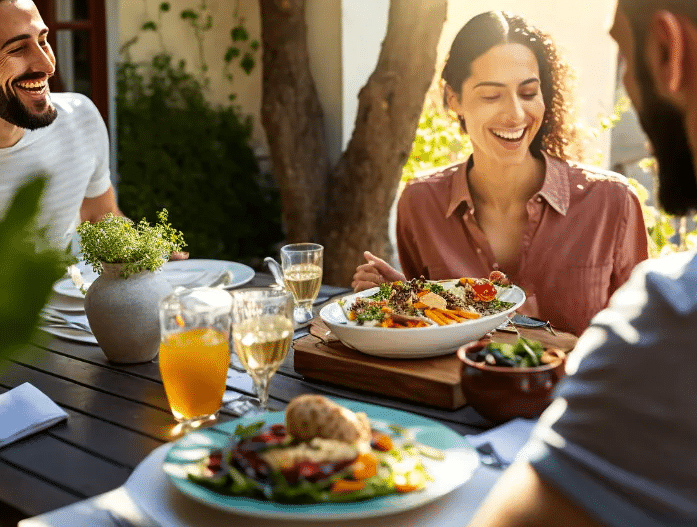 At Wholesale Food Group, we pride ourselves on offering a diverse & high-quality product range that caters to every palate. Our antipasto selection boasts a variety of Mediterranean favourites, from sun-dried tomatoes and chargrilled vegetables to stuffed bell peppers and marinated olives. Explore our assortment of gourmet dips, tapenades, pestos, relishes & salsa, perfect for pairing with fresh bread, pita chips or crunchy vegetables! 
Our selection of premium sauces, mayonnaises & dressings, crafted with authentic ingredients, are the ideal complement to any dish, including burgers, salads, pasta dishes, meats, and more. Every item in our range is a testament to our commitment to culinary excellence and innovation in Australian food manufacturing! Get in touch with our friendly team today to learn more.