Decoding the Texture: A Journey from Creamy Dressings to Zesty Vinaigrettes
Dressings are more than just an accompaniment to our meals; they are the nuanced touch that can elevate a dish from good to gourmet. While many of us are attuned to the taste of a dressing, its texture often plays an equally vital role in shaping our culinary experience. Whether it's the comforting thickness of a cream-based dressing that adds depth to a hearty salad or the light and invigorating splash of a vinaigrette that brings out the freshness of greens, the texture tells a story of its own.
As we unravel the world of dressings, we invite you to look beyond the flavour and dive deep into the art and science behind these culinary marvels, showcasing some of the finest offerings from the Wholesale Food Group's collection! View our range here and discover more about what we make here.
The Lush Embrace of Creamy Dressings
Creamy dressings are the culinary equivalent of a comforting blanket. They envelop the palate, bringing depth, richness, and a touch of indulgence to every dish they grace. At their core, creamy dressings often use a base that boasts a rich texture, such as mayonnaise, yoghurt, or dairy. This foundational creaminess allows for a world of flavour possibilities.
Take, for instance, our Blue Cheese Dressing. It masterfully marries the robust tanginess of blue cheese with a creamy backdrop, creating a dressing that's both assertive and comforting. It's a testament to how high-quality ingredients, when blended with expertise, result in a product that's greater than the sum of its parts.
On the other hand, our Jalapeno Dressing introduces an element of surprise. At the outset, it presents a creamy, smooth profile, only to follow up with a playful zesty kick, reminiscent of fresh jalapenos. This blend of creaminess with a hint of heat makes it versatile, befitting everything from salads to tacos!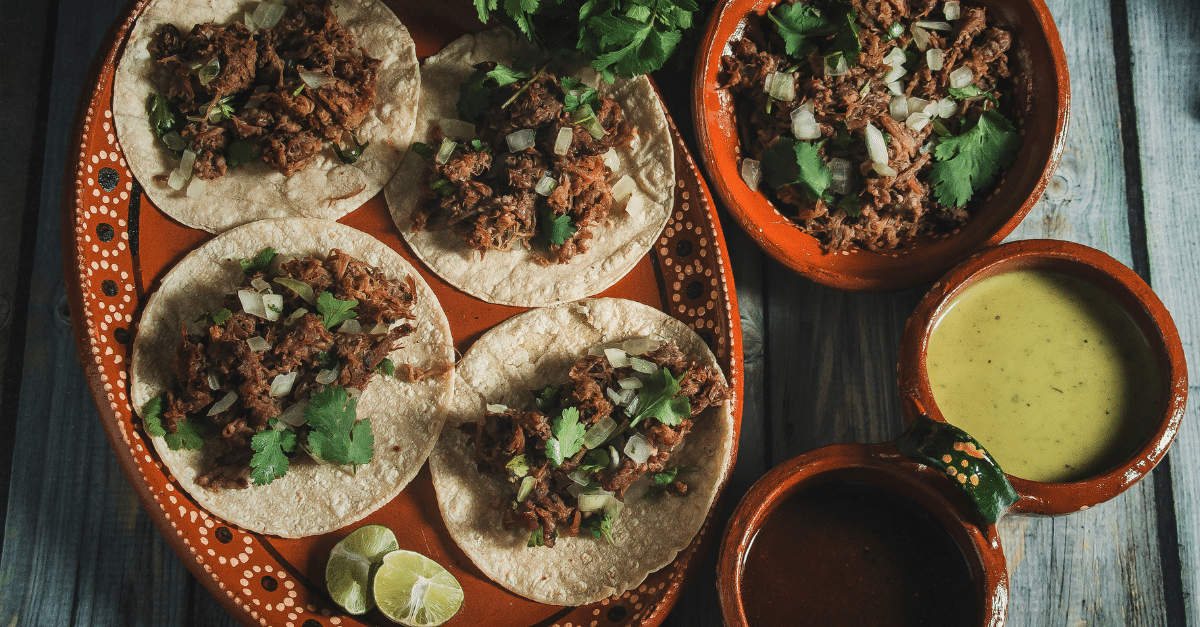 But it's not just about the standout ingredients; it's also about the craft. The perfect creamy dressing possesses a balance – it should be rich without being overpowering, and smooth but not bland. It's this delicate equilibrium that defines Wholesale Food Group's creamy dressing lineup. Whether you're looking for the familiar comfort of a Ranch Dressing or the added depth of our Buttermilk Ranch, you'll find a consistency in texture, quality, and taste that underscores our commitment to culinary excellence.
The Zesty Whirl of Vinaigrettes
Vinaigrettes offer a refreshing counterpoint to the richness of their creamy counterparts. Characterized by their light and invigorating nature, these dressings primarily pivot around the balanced interplay of oils and acids, resulting in a tangy burst that revives and accentuates the natural flavours of a dish.
A classic example from our collection is the Balsamic Dressing. Crafted with precision, it brings together the aromatic depth of aged balsamic vinegar with the subtle weight of quality oils. Each drop is a journey to the sun-kissed vineyards of Italy, where tradition and craftsmanship birth this age-old condiment.
Yet, vinaigrettes are not merely confined to the classics. Innovations like our Balsamic Honey Dressing demonstrate the versatility and range of this category. Here, the tang of balsamic vinegar finds a sweet dance partner in honey, resulting in a dressing that strikes a delightful balance. This blend not only complements the freshness of salads but also drizzles beautifully over roasted vegetables or grilled meats, introducing a touch of sweet acidity. 
Then there's the Asian Zesty Dressing, an ode to the rich tapestry of flavours from the East. Incorporating elements like citrus, soy, and perhaps a hint of ginger, this dressing is a testament to how vinaigrettes can be both light and layered in flavour.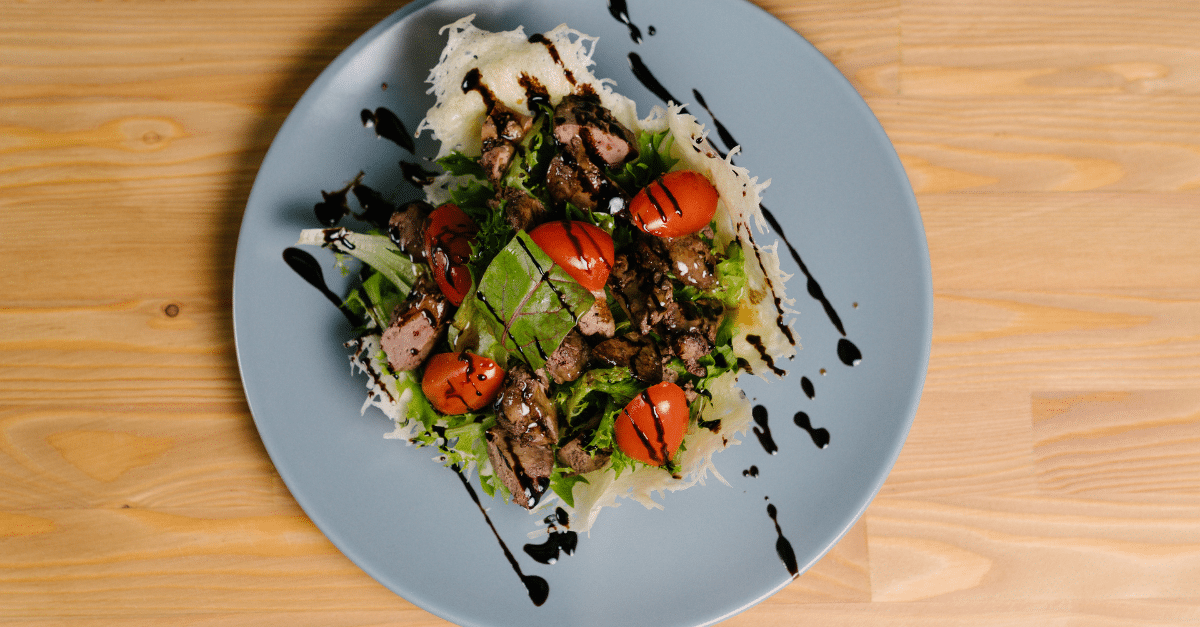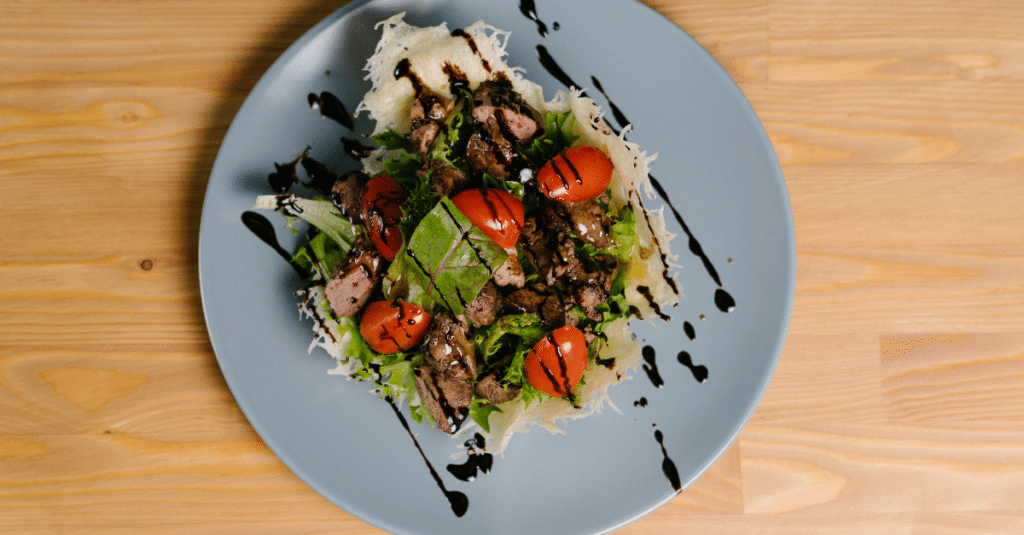 At the heart of every vinaigrette lies balance. The acid component, whether it's vinegar or citrus, must harmonize with the oil, ensuring neither overshadows the other. It's this meticulous balance, combined with the choice of quality ingredients, that sets Wholesale Food Group's vinaigrettes apart – providing both vibrancy and depth in every dish they grace.
Emulsified Dressings: The Harmonious Blend
Emulsified dressings are the bridge between the worlds of creamy and zesty, skilfully weaving the best of both. Through a meticulous process of emulsification, oil and water-based components, often adversaries in the culinary world, come together in a harmonious blend that offers both consistency and versatility.
Our French Dressing stands as a hallmark of this category. A homage to the age-old culinary traditions of France, this dressing brings together sharp, tangy elements with mellow undertones to create a flavour profile that's both vibrant and grounded. The subtle spice notes, perhaps a nod to Dijon mustard, intertwine with the tang of vinegar and the roundedness of quality oils, resulting in a dressing that can elevate even the simplest of salads to gourmet status.
Moving a bit south to the sun-drenched terrains of Italy, our Italian Dressing captures the essence of Mediterranean zest. It's not just a dressing; it's a journey through Italian olive groves, herb gardens, and citrus orchards. The careful amalgamation of oils, vinegar, and a bouquet of herbs ensures that each drizzle adds layers of flavour to the dish it adorns.
One of the crowning achievements of emulsified dressings lies in their ability to maintain a consistent texture. It's neither too thick like the creamy ones nor too fluid like the vinaigrettes. This balance ensures that the dressing coats every ingredient evenly, imparting flavour without overshadowing the dish's inherent taste. However, crafting the perfect emulsified dressing is both an art and a science. It requires an understanding of the delicate balance of ingredients, ensuring they come together in unity.
At Wholesale Food Group, our expertise in this domain guarantees that every bottle from our lineup, whether it's the zest of Chilli Lime Dressing or the intricate layers of Jalapeno & Lime Dressing, promises an experience of both texture and taste in perfect harmony.
Capturing Sensations: The Dance of Dressing Textures
Beyond the individual characteristics of each dressing category lies a broader canvas—the sensory experience they collectively bring to the dining table. The texture of a dressing isn't merely about how it feels on the tongue, but also how it interacts with the other components of a dish, ultimately shaping our overall culinary experience.
Imagine the zesty splash of our Jalapeno & Lime Dressing atop a crunchy taco; the dressing not only adds flavour but also introduces a liquid element that contrasts beautifully with the taco's crispiness. On the flip side, the comforting embrace of our Ranch Dressing provides a creamy counterbalance to the fresh, raw crunch of a garden salad. It's in these moments that dressings transition from being mere accompaniments to pivotal elements that can make or break a dish.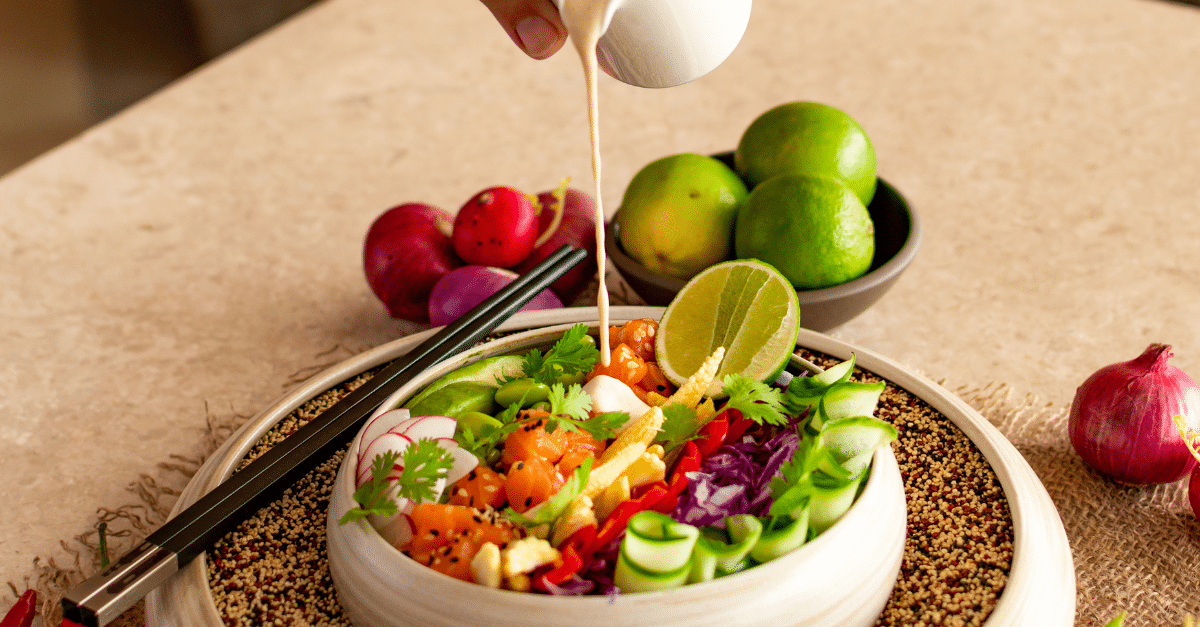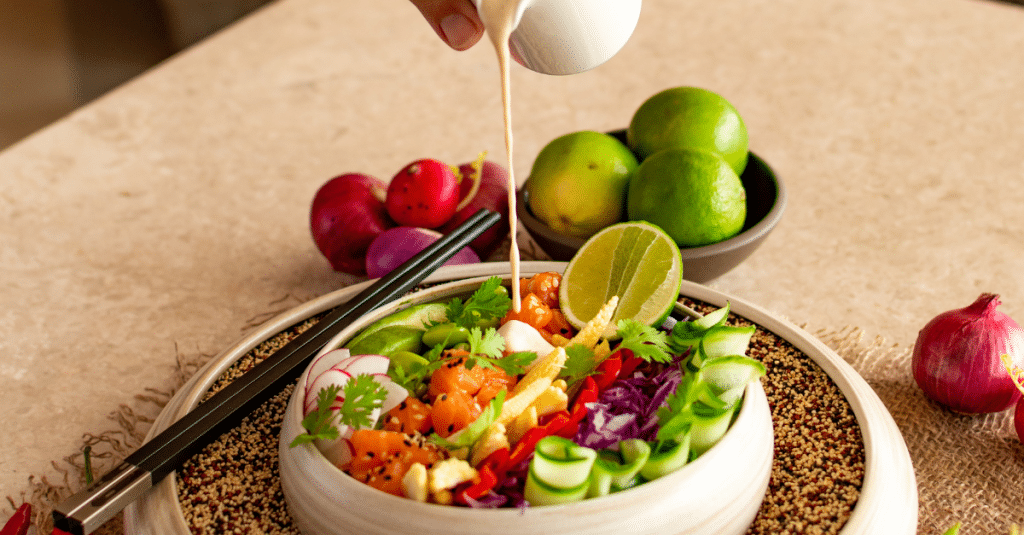 At the heart of this sensory dance lies a deep understanding of balance. Just as an overbearing dressing can overshadow a dish, an understated one might leave it feeling incomplete. The art lies in achieving that golden middle ground—a dressing that complements, elevates, but never overpowers.
A Symphony with Wholesale Food Group
At Wholesale Food Group, every dressing we craft is a chapter in our gourmet saga. Our commitment to authenticity, quality, and passion is reflected in each bottle, jar, or tub.
Yet, our narrative isn't just limited to what we offer! For those visionaries looking to pen their own gourmet tales, we extend our expertise in contract food manufacturing. With our seasoned craftsmen & food technologists, state-of-the-art facilities, and an unyielding commitment to quality, we're here to shape your culinary dreams! Dive into our world. Taste our stories. Or better yet, let's craft a new one together! Reach out to us today to learn more.